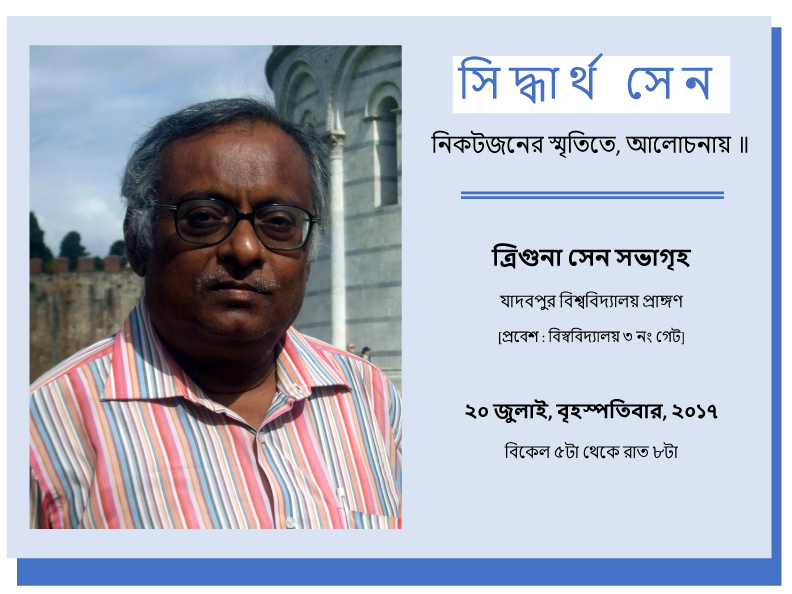 Dear friends
We express our deep sorrow to the demese of our good friend and worker who contributed to the monumental work of Nagarik Mancha during last decade of last century and afterwards. A "SMARAN and ALOCHANA SABHA" has been arranged by Roshmi Sen (his daughter) on

20th July 2017

at Dr. Triguna Sen Sabhagriha(JU) at

5pm

. 
You are requested to please participate  The Invitation Card as received from Mrs Sen is hereby forwarded as attached .