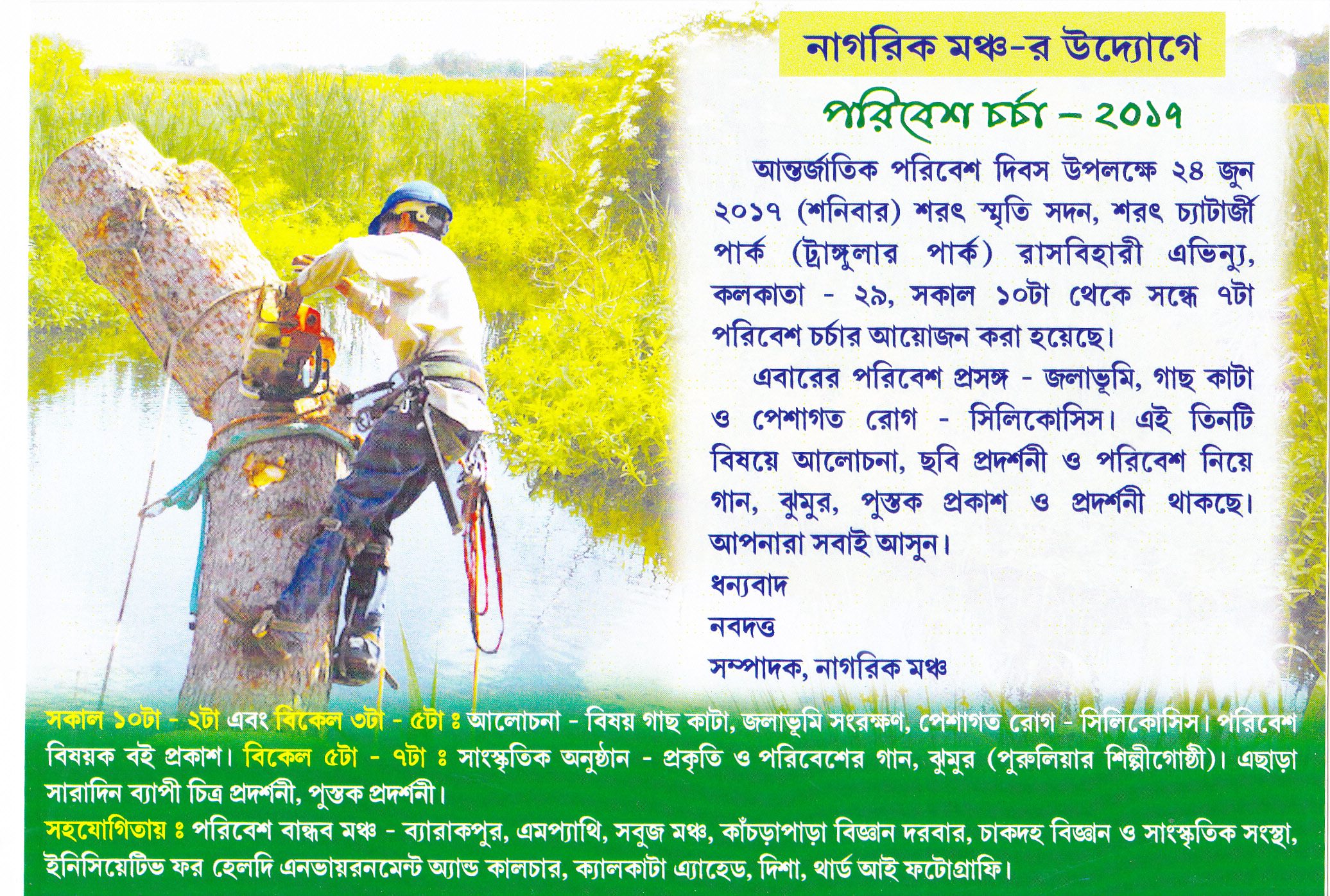 NM/ ParibeshCharcha/ 2017                                                                                         Dt. 19.6.2017
Sir/ Madam
  Sub: Invitation to our Program: Paribesh Charcha-2017
International Environment Day is being celebrated by Nagarik Mancha on 24th June, 2017, Saturday from 10 am to 7 pm at SharatSmritiSadan, Sharat Chatterjee Park ( Triangular Park), Rasbehari Avenue, Kolkata-29. The scheduled program is as follows: 
10 am : Inauguration

11 am to 2 pm: DISCUSSIONS  on (a)  Tree Felling    (b)  Occupational disease- SILICOSIS   (after lunch ) 3pm  ( c ) Wetland

5pm- 5-30 pm Environment oriented SONGS

5-30 pm- 7pm: JHUMUR Dance and Songs by Artists AnjanaMahato and Team from Purulia
Our organizing Associates are some other environment organizations as listed in the INVITATION CARD attached below.
We cordially invite you to participate in the program.
Thanking you
With regards
Naba Dutta                                                       
Secretary, Nagarik Mancha
Phone- -9831172060
[ Program Coordinators(1) Pabon Mukherjee-9831318265 (2) Moni Mukherjee-9635912049)]