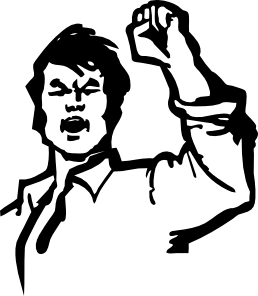 Nagarik Mancha will complete 25 years on 21 September 2014. Every year, on this date we have been organizing some programme or the other.
It is three years now that the State Government has changed. The Mancha, along with its associate friends, will discuss about the present condition of workers in West Bengal.
Topic of Discussion: 'West Bengal Government – Work and Workers (shrom o shromik)'
Nagarik Mancha will express its viewpoint. Participants will include those experienced in working with workers from the jute, coal, tea and closed industries.
Do come on at 3pm on Saturday, 20 September, 2014.
Venue: University Institute Library, College Square.
Legal Aid
Nagarik Mancha has decided to set up and operate a Legal Aid Centre on labour and environment related matter. It will function from 2 pm to 6 pm on every Tuesday at the Nagarik Mancha Office starting from 1st October, 2013.
It may also be noted that the Legal Aid button on our home page provides space for sending onbline queries to the Centre which will be replied to as early as possible.
Mancha Sambad
As in so many earlier occassions over two and half decades, we had to stop publishing Mancha Sambad or Nagarik Mancha Sambad owing to financial constraints during 2012.
We are very happy that Nagarik Mancha Samba will, with effect from Oct' 2013, be published again, this time on a bi-monthly basis.